With the Aiways U5, you do not forego anything, except compromises. Because like no other, the electric SUV combines a long-range with a lot of space, minimalist design language with extensive equipment, innovative technologies with uncomplicated handling. Whether for short distances through the city or long journeys through the country – for you it simply means plug & play.
With the Aiways U5, you can reach your destination just as comfortably as it is cost-saving. The U5, designed from the ground up as an electric car, offers driving fun on every meter – no matter where you are going. Get on board aiways forum and secure attractive environmental purchase premiums today.
Engine power – 150 kW / 204 PS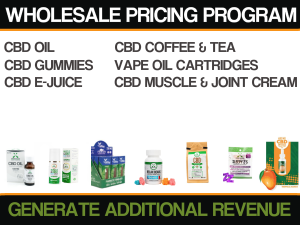 Fast charging time from 20% to 80% – 35 min
Range (WLTP) – 400+ km
U5 Design :
In the standard fully equipped U5 you can enjoy your grand entrance extremely comfortably. Its elegant but dynamic design creates an impression that is as aesthetic as it is timeless. The interior impresses with a minimalist design language and high-quality materials. You can look forward to a wide range of lighting options, a floating touch screen as the central control element and outstanding space. Thanks to the headroom and legroom that is unique in this vehicle class, interior space is redefined. You will immediately feel at home in the space miracle U5.
4.68m long, 1.87m wide, 1.7m high. The five-door model makes an impression not only with its sheer size and streamlined silhouette but also with aesthetic details such as lowered door handles and air-guiding spoiler. Both also ensure better aerodynamics. And the charging connection below the left headlight is just as well concealed as it is easily accessible.
Synchronous electric motor:
The permanent magnet synchronous electric motor developed by Aiways itself is a high-performance motor with an impressive output: 150 kW (204 PS) and a maximum torque of 310 Nm guarantee dynamic response coupled with maximum efficiency and zero emissions.
Performance & capacity:
The battery pack installed in a sandwich structure in the Aiways U5 consists of 24 modules with a high energy density. The modules come from the renowned supplier CATL, while the battery and battery electronics are in-house developments. The innovative battery achieves an output of 63 kWh and drives the motor with more than 133 kW and 310 Nm. This enables a range of 410 km (390 km for the premium model). * Due to the high charging efficiency, charging from 20% to 80% (DC) only takes 35 minutes.
Sandwich structure:
In contrast to other car battery sets, the Battery Pack in the U5 has a patented sandwich structure. The multi-layer structure adds an insulation shield between the battery module and the cooling plate. In this way, the "dry zone" (battery module) is separated from the "wet zone" (cooling plate). The efficient cooling and preheating improve battery efficiency, which enables a higher capacity and thus a longer range. You also benefit from long service life. Even after 8 years, the Battery Pack still delivers 80% of the original capacity.
Safety:
The separation of the dry and wet zone guarantees a level of safety that was previously unattainable, even if the battery should deform or break. Even in the event of a significant impact, the battery module is protected from escaping coolant. This eliminates the risk of fire or even an explosion. In addition, a 15 mm gap between the underside of the battery plate and the battery module serves as impact protection.
Adaptive cruise control:
Up to a speed of 130 km / h, a sensor checks your speed and adapts it to the position of the vehicles in front. This ensures a constant safety distance from vehicles in front.